Beginning today, you'll notice a brand new tool on PropSpace called Sticky Notes.
Like all our value-added features, Sticky Notes is designed to help you work "smart." Not only do you no longer need a notepad or a stack of Post-It notes to stay on top of your to-dos, now you don't even need to jump between screens on PropSpace to cross tasks off your lists!
Sticky Notes follows you throughout your PropSpace journey to record and remind you about important tasks, notes and events.
Just one-click and you can view, create and manage all the below elements of your daily workflow:
Notes
Add a private note or broadcast a public message with your entire user base.
Reminders
Create your own reminder and view all your reminders–past and upcoming–in the Reminders section.
To-do List
View upcoming and overdue tasks in the To-do section and add new ones.
Notifications: You can view the count of all notes, today's reminders and today/overdue tasks in the alert icon in red.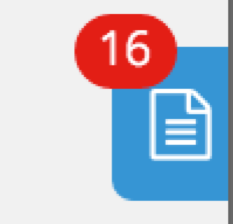 Start using Sticky Notes today and tell us what you think!